Game-Hosting operation services are designed to provide game companies with personalized senior technical expertise, knowledge and hands on help to: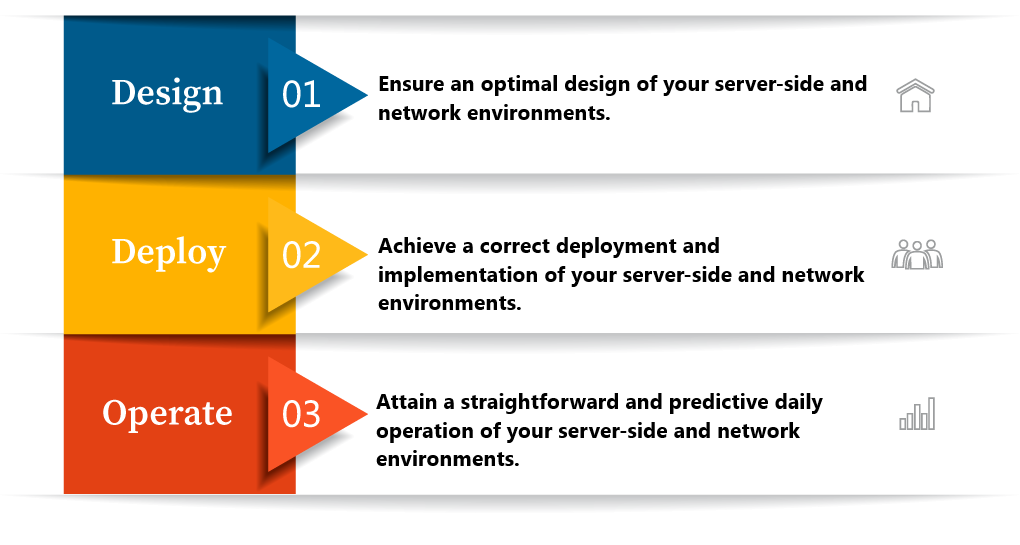 Our operations motto: Get it right from the start and adaption to change or scale is easy.
Analyze
We will help you analyze in-depth how your online game really works, how it uses resources and how the game packets actually flow.
Bottlenecks
Identify the possible bottlenecks and other degradations and employ our years of experience and knowledge in helping to solve them.
Manage & Operate
Suggest solutions on how to improve your solution. Upon acceptance, we design the optimized solution, test it, bring it into production and manage & operate it day to day together with your own team.
Our Operations Service simply explained

The image to the left shows some of the key performance indicators that we employ to every project we are involved in.
Stake in the project
the main difference of our operations service buisness model to many others is that Game-Hosting effectively has a stake in the project.
Fully Agnostic
Our engineers do not only operate Game-Hosting hosted resources, but also external cloud resources.
Tailored Service
It is not only tailored for online games but also specifically tailored to each game and client.
Knowledge Transfer
A strong focus of our operation services is to actively ensure knowledge transfer between our engineers and your technical team.
Hands-on
Our engineers do not just advise but also work closely and participate actively in handling relevant tasks together with your technical team.