Game-Hosting TechOps services enables game companies to easily extend their technical and devops teams with senior TechOps engineers that has more than 10 years experience in designing, deploying and operating technology and cloud infrastructure. This involves functions like: cloud strategy, solution design/architecture, automation, system administration, capacity planning, availability management, network management, server performance management, network performance management, OS performance management, application performance management, security management, database management and compliance, disaster recovery.
This service is designed to reduce the workload of the devops & game development teams so that they can focus on creation while ensuring that other critical technical duties are efficiently handled.
Our TechOps services does not include application, system, or software development.
Game-Hosting TechOps services are designed to provide game companies with personalized hands-on senior technical expertise and knowledge to:
​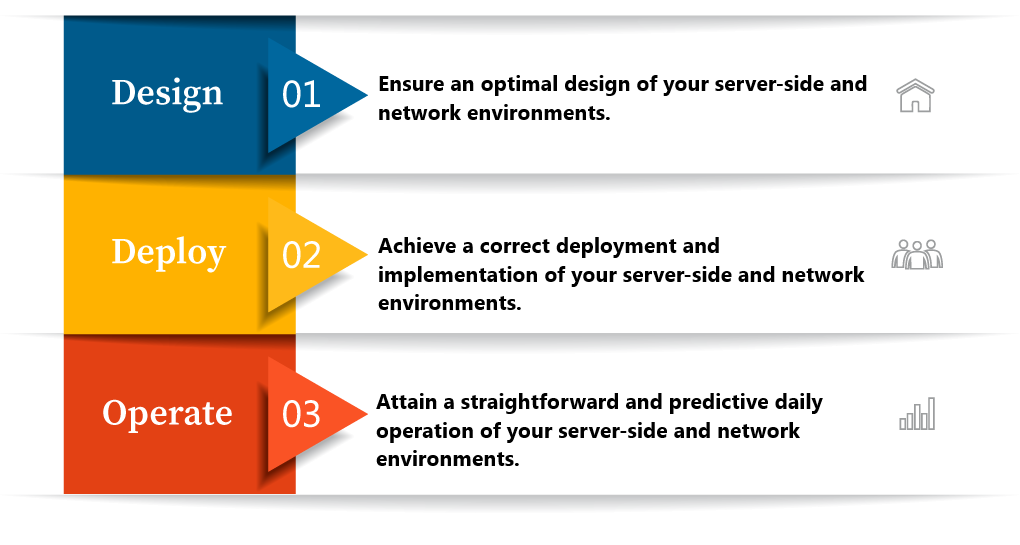 Our operations motto: Get it right from the start and adaption to change or scale is easy.
Analyze
We will help you analyze in-depth how your online game really works, how it uses resources and how the game packets actually flow.
Bottlenecks
Identify the possible bottlenecks and other degradations and employ our years of experience and knowledge in helping to solve them.
Manage & Operate
Suggest solutions on how to improve your solution. Upon acceptance, we design the optimized solution, test it, bring it into production and manage & operate it day to day together with your own team.
Our TechOps Service simply explained
Our TechOps service is fully agnostic and works not only with Game-Hosting hosted resources, but also with other public cloud and infrastructure providers.
Our TechOps service model puts Game-Hosting as the driving force of a client's cloud, infrastructure operations and cloud strategy and acts as an extended arm towards the client. It is not only tailored for online games but also specifically tailored to each game and client. Our model does not count hours, nor does it have several tiers and we charge a fixed cost per month for our service.
By being the driving force, we will in our model always obtain a deep and strategic overview of how the different components of your entire game should work together. We will analyze how your game really works, how it uses resources and how the game packets flow. We will identify the bottlenecks and remove or optimize the environment to fit them. We will then deploy and implement the correct design based on our analytics and overview.

We always tailor our TechOps service because this provides a greater ability to incorporate individual requirements that you or your game might have.
We do not count hours because counting hours creates a model that encourages putting out fires instead of solving the underlaying issues. We believe that by instead spending more time on design, implementation and fixing all issues permanently when they appear will significantly reduce time spent for both companies overall. Instead, we charge a fixed cost per month based on the size of the cloud environments under our care. A fixed cost model ensures transparency, easy budgeting and a very scalable model that easily follows the game through its lifecycle and it can fit any size of company.
We do not have several tiers because we believe that communication is the prime key of operations. By ensuring that our clients only communicate with their assigned personal senior engineers, resolution time will be significantly lower and operational efficiency will greatly improve.
The main difference with our model compared to many others is that Game-Hosting effectively has a stake in the project.
Why use our TechOps Services?
Technical Expertise
Our pure TechOps engineers have specialized technical knowledge and expertise that are invaluable to game companies. They are highly experienced in managing and maintaining complex technical infrastructure, including servers, networks, and databases. They will help ensure that the game is always available and running smoothly, which is essential for player satisfaction and revenue generation.
Security
Game companies need to protect their players' data and prevent unauthorized access to their systems. Our pure TechOps engineers are experienced in implementing and maintaining robust security measures, such as firewalls, encryption, and intrusion detection systems. They will help ensure that the game's infrastructure is secure and that players' data is protected.
Scalability
Game companies need to be able to scale their infrastructure quickly and efficiently to accommodate increased demand. Our pure TechOps engineers are highly skilled at designing and implementing systems that can handle large volumes of traffic and users. They will help ensure that the game is able to handle sudden spikes in traffic without experiencing downtime or performance issues.
Cost Effective
By having our skilled TechOps engineers managing the technical infrastructure, companies will reduce the risk of downtime and other technical issues that can result in lost revenue. They will also help optimize the infrastructure to reduce costs, such as by implementing automated processes and designing the environments correctly from the start.
Stake in the project
the main difference of our operations service buisness model to many others is that Game-Hosting effectively has a stake in the project.
Fully Agnostic
Our engineers do not only operate Game-Hosting hosted resources, but also external cloud resources.
Tailored Service
It is not only tailored for online games but also specifically tailored to each game and client.
Knowledge Transfer
A strong focus of our operation services is to actively ensure knowledge transfer between our engineers and your technical team.
Hands-on
Our engineers do not just advise but also work closely and participate actively in handling relevant tasks together with your technical team.