The Very Beginning
Game-Hosting GH AB was founded by Ulf Magnusson and Eirik Pedersen in 2003, though the idea of Game-Hosting was founded a bit earlier.
In the early autumn of 2002, two hardcore gamers unpack their fresh copy of Medal of Honor Allied Assault eager to game online. Now for those of you that remember, back in 2002 in the Nordics where Game-Hosting was founded, there was no good way to play an online game.
Now due to our love of games and technology this was not good enough, so we decided to set up our own little game server to play with our friends. We called it Pluto, in honor of our smallest planet at the time.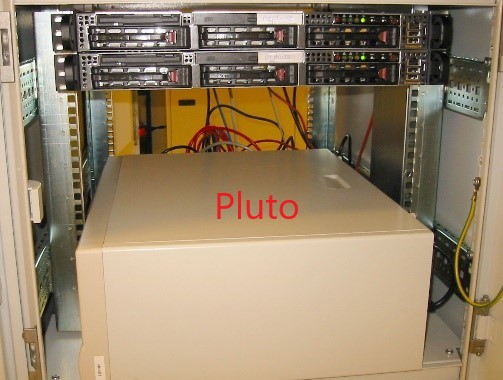 The First Platform
Little did we know that we had discovered a huge demand. For us it was about the passion for playing games online, we just wanted a good place to play our favorite games. It soon became clear that a lot of gamers alike wanted what we had created which soon after led to the birth of Game-Hosting.
Our first platform was launched in 2003 and was the first of its kind in Europe at the time, offering user interfaced controlled game servers with complete configuration capability and plug & play principles with virtualization, automatic launch and location movement of server.
As the years went by we grew to become a major contributor to the beginning of e-sports and gaming all across Europe, serving and sponsoring all the top teams at the time.
Moving from B2C to B2B
As we kept growing in the B2C market of online gaming, by 2006 we were hosting virtual game servers across 6 different European locations. We then got introduced to the companies and people developing the games we were playing and the technical challenges they were facing. This introduced an ever-growing idea within us that just didn't want to go away. There was an even more challenging area of online gaming where we could be of help. This was the dawn of the B2B chapter at Game-Hosting.
We went fully into B2B by 2009. This was the end of the beginning of our story and between 2009 and now we have been fortunate to be able to help many companies solve their technical challenges. The challenges and work are different but the passion for great gameplay is still with us and still beat strong within us.
In some aspect, you can say that we are doing the same thing today as we were doing back then, but with a small twist. Today we are helping the companies that develop and publish games achieve and deliver the gameplay experience we once sought out for ourselves.
So in fact, we are still pursuing that perfect online gameplay!